Club Facilities
---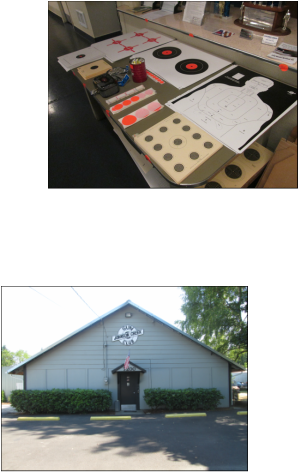 Private indoor shooting range
Hours of operation: 8AM-8PM every day of the year
Proud member of the Portland community since 1936
Ten 50 foot lanes available

Little to no wait for an open lane
Retractable targets
Allow all caliber hand guns other than magnum, hyper velocity, and black powder ammunition
Allow rifles of .22 caliber
Membership only card lock entry system
Large three stage HEPA filtration system
New climate and temperature-controlled air conditioning to keep cool throughout the summer
Purchasable paper targets onsite
Ideal location within town, minutes away from I-205
Paved off street parking
Monitored camera security used
Fixed yearly price, no per-use fees or expenses
Low cost to begin, low cost to maintain; click here to see the current rate.
---
---
Ease of Access - Little to No Wait
---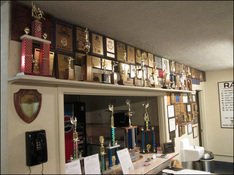 Johnson Creek Gun Club prides itself on its private range access year round to all of its members. We strive to provide you the range availability a firearms enthusiast wants without the wait.

---
---
Below a graph showing the average number of members that use the club range at any given time. The top graph compares average lane usage on weekdays vs. weekends. As you can see there are almost always 5+ lanes available, allowing the possibility for you and your guest to have a wait free shooting experience.

---
The average member uses the club for a duration of 15 - 30 minutes each visit. The range is full between 1-2% of the entire month, and is empty up to 1/3 of each day. Below are statistics of the how often the Club is empty and full.
Click
here
for
how to join.
---